About our Children's Ministry
"Our mission is for every man, woman, and CHILD to have repeated opportunities to experience the Restoration of Gospel."
We seek to accomplish this mission by engaging the kids in Bible teaching, games, crafts, activities, videos, and music and worship in both small group and large group formats. We have a dedicated group of volunteers who utilize The Gospel Project curriculum. The Gospel Project immerses kids in the gospel through every story, theological concept, and call to mission from Genesis to Revelation over the course of three years. Ultimately, heart transformation can take place when a child experiences the gospel. Kids will understand that the Bible is not just a collection of stories, but one unified story of God's redemption.
Along with our Sunday morning gathering for Restoration Kids, the children at Restoration are regularly engaging in the good news of Jesus through various service projects in the community, fun fellowship activities and outreach events. About four times per year we gather together as "One Church" for our One Church Sundays. Families are encouraged to sit and worship God together at these family friendly services.
If you are interested in learning more about Restoration Kids, please email Jen Jackson at Jen@restorationbuffalo.com. If you're interested in serving, click the link below to begin the application process.
Children's Resources
Discover the Lifeway Kids App
Interested in learning more about the Gospel Project? Learn more by clicking above or download the apps.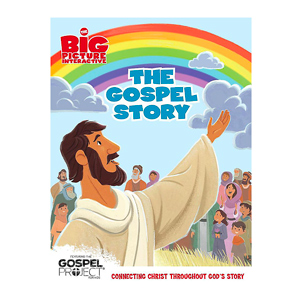 Purchase Children's Bibles
Interested in the Gospel Project Bible for your child? Purchase with the link below.
Purchase Jesus Storybook Bible
Purchase the Jesus Storybook Bible for your child by clicking on the link below.