Dan Trippie, Ph.D.
Pastor/Elder
Primary Responsibilities: Vision, Teaching, Leadership, Faith and Culture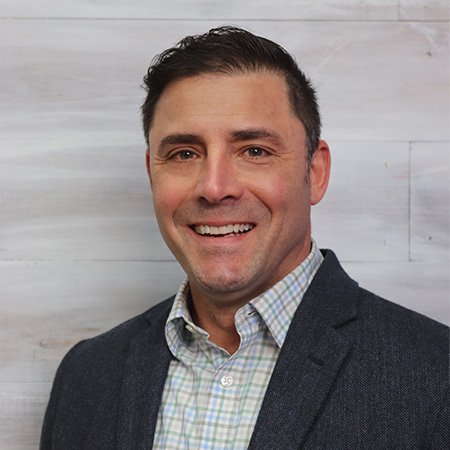 After ministering in the Southern US, Pastor Dan Trippie returned to his hometown of Buffalo, NY in 2008 to plant Restoration Church. Dan has traveled to seven countries for mission and church saturation endeavors, as his desire is to see gospel-centered churches planted throughout the world, especially in Western New York. He received his Bachelor of Biblical Studies from Moody Bible Institute and Master of Divinity from The Southern Baptist Theological Seminary. Dan has a Ph.D in Ethics with a special focus on issues of religious liberty.
In addition to church planting, Dan has a passion for marriage and family ministry. Dan and his wife, Gina, recently published their first book, He Said, She Said, God Said: Biblical Answers to Marriage Questions. Dan and Gina, high school sweethearts, were married in 1995. They have twin adult sons, Samuel and Dominick.
Dani Girdlestone
Assistant to the Elders
Dani spent the early years of her life in the Canadian Prairies growing up as a pastor's daughter. She began learning the "behind the scenes" of church functioning from a young age and that the people in your church can sometimes be the strongest family you have. When her family moved to Western New York in 2000 to continue ministry at a local church, they began the nearly eight year process of gaining citizenship. During this time, Dani completed high school and began attending college in Georgia.
After graduation, she returned to the region, falling back in love with the area and spending a season working in the mortgage industry before joining the team at Restoration Church. Married in 2014, she enjoys spending time with family and friends, playing board games, watching science-fiction movies, and working with animals.
John Myers
Deacon of Worship and Students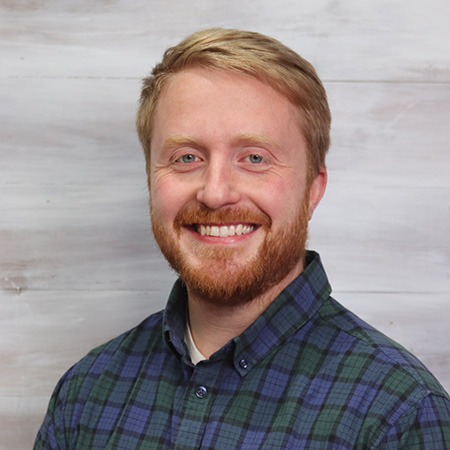 John Myers grew up in Springville, NY and now lives in Amherst with his beautiful wife and two children. John graduated from UB with a degree in communication and served in a staff role with Young Life for five years after college.
Now, John is overjoyed to be on staff at Restoration Church serving as the Deacon of Worship and Students. John is currently enrolled at Southeastern Baptist Theological Seminary working towards earning his biblical counseling degree. John has a huge heart for his local community and is passionate about caring for the members of our church.
Jen Jackson
Deacon of Operations
Jen has always had a heart and inclination for working with children. From an early age she looked for opportunities to care for and be creative with kids. She found enjoyment in teaching children and helping others and decided to pursue a career in Speech and Language Pathology at The College of Wooster in Ohio. In College, God reached Jen on a personal level through Fellowship of Christian Athletes. While attending the University at Buffalo (UB) for Graduate school, Jen coached high school soccer and served middle school age students at The Chapel at Crosspoint. It was at the Chapel where Jen met Craig and they were married in 2006. Upon graduation, Jen became a nationally certified and licensed Speech Language Pathologist and NYS licensed Teacher. Over the next six years Jen worked in various settings helping children overcome their communication challenges.
Jen and Craig were part of the launch team for The Chapel at Elmwood, where Jen worked with a team of volunteers to develop the children's ministry. Soon after, Jen and Craig found themselves at Restoration Church in 2009 when Jen regularly served with the children. In 2012, God blessed Jen the opportunity to stay home with her two young girls and left her job as a Speech Pathologist. Jen and Craig now have three children; Callie, Ellery, and Brody. Combining her passions in helping children communicate, being creative, and sharing God with others, Jen is thrilled to take on the role of Children's Ministry Director. Her hope is to make an impact on the children of Restoration Church and to equip them to go into the world sharing the love of Christ.
Cyndi Perry
Deacon of Hospitality
Cyndi Perry joined the Restoration staff in early 2019. Before moving into vocational ministry, Cyndi worked for over 20 years in the legal community both in private practice and in the NYS Supreme Court as a judicial secretary. Through God's leading in 2017, she took a leap of faith, left her career, and began working with various pregnancy resource centers in the WNY area. Most recently, she was part of the team at CompassCare Buffalo, a newly launched pregnancy care ministry. Cyndi is a native Buffalonian, having grown up in the Riverside section of the city. Through a life redeemed and personal experiences, the Lord has given Cyndi a strong passion and a tender heart to share the gospel with women, men and families who need hope. She loves Buffalo and cannot imagine living anywhere else.
Cyndi and her husband Ron met and married in 2003 and through God's grace had their son, Benjamin. They also are blessed to have two adult daughters, Rachel and Madeline. The Perry family loves baseball (especially the Yankees), spending quality time together, and traveling to Florida to visit family. Ron and Cyndi have been members of Restoration Church since 2014. They are grateful to be part of the Restoration family and to actively serve in the daily life of the church.
Adam Holzinger
Director of College Outreach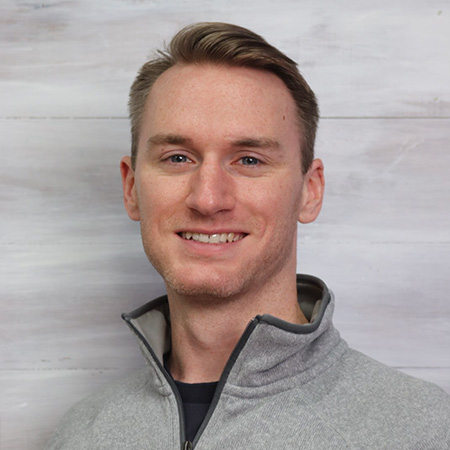 Adam joined Restoration's team in early 2022 after doing an internship with the church.
He was born and raised in Canandaigua NY where he began his relationship with Jesus in high school. Adam began college in the finger lakes with the intention of working as an Electrical Engineer once he graduated. His schooling eventually led him to Buffalo to finish his Bachelor's degree at UB in Electrical Engineering. Following graduation, he began to feel God's leading to ministry and pursued involvement in the local church which eventually brought him to join the team. Throughout his time at UB and his time interning at Restoration, he grew a heart for collegiate ministry specifically on UB North Campus. Along with college ministry, he has a desire for developing strategy for geographically intentional Gospel engagement.
Adam and his wife Julie married in July 2022. They enjoy anything exciting outdoors, especially skiing throughout the winter.
Megan Myers
Kids Ministry Assistant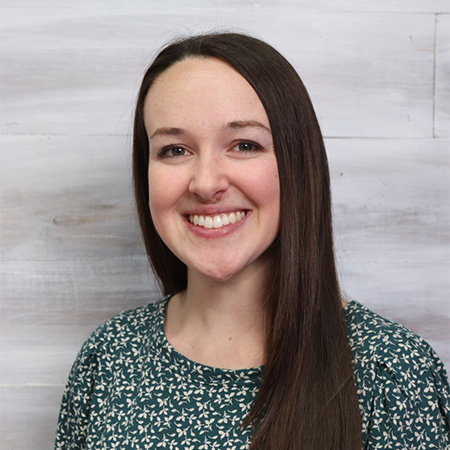 Megan grew up in Syracuse, NY, went to college and graduate school in Rochester for psychology and school counseling, and moved to Amherst after marrying her husband, John. She began her professional career as a school counselor in a primary school, supporting young children, their teachers and their families.
As Megan and John's family grew and priorities shifted, Megan was overjoyed to step into this part-time role with Restoration Kids Ministry. She absolutely loves lesson planning, working with our fantastic volunteers, serving families, and teaching children about the God who created them and loves them! Megan is so thankful that God has given her the opportunity to serve our church in this sweet and unique way.
Terri Saathoff
Business Administrator
Terri grew up in Texas but moved to Buffalo in 1991 when her husband Rob was called to pastor Community of Grace. She has a heart to see the gospel of Jesus Christ penetrate broadly throughout the Western New York community. She considers it a privilege and a gift from God to be able to serve the Restoration staff in gospel mission and ministry.